Reward
Digital credentials or digital badges are a great way of demonstrating and rewarding learners for their achievements. Think about these as the digital equivalent of Scouts or Guides badges.
At Mindboost we aim to offer a number of different and collaborative ways to reward customers for the learning and achievements they make.
Digital Certificates
For the more traditional businesses and people, we offer digital certificates on all courses, which are instantly available to download and print upon completion of a course. Many people love to print and display their certificates with pride at their workstation and in many catering establishments you'll see employee certificates on the wall to demonstrate the teams and businesses success to customers.
Mindboost's certificates are modern in there presentation whilst still being very credible to anyone wishing to inspect them, and of course, look great when you have a collection of them.
Digital Badges
Digital badges are the modern equivalent of a certificate but can be given at a granular level, think about xbox or playstation achievements.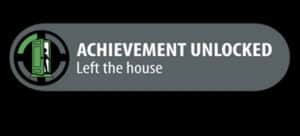 At Mindboost we can reward customers for any number of activities they achieve, from logging in to their account, accessing learning activity, through to completing a programme. Again, these are a great way of keeping learners motivated and hungry to keep completing things and keep progressing with their learning and completion of information.
Digital Credentials
Digital credentialing is a way to provide people with a validated and visible digital reward. How many people do you know that are skilled at what they do, or are the 'guru' of information in your business, but have no formal qualifications to demonstrate it?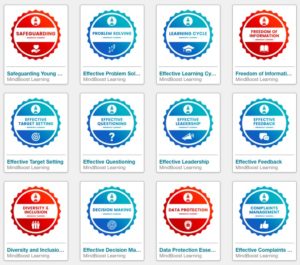 Well, digital credentialing is a way of recognising and rewarding this. Initially these will be offered as a way for customers to recognise their achievements in completing vocational training that can then be shared across social platforms such as LinkedIn in order to build on an existing profile.
Again, image you have completed Mindboost Level 2 Food Hygiene and Safety course, you could receive a digital credential that could be automatically shared with your LinkedIn connections and stored on your profile to demonstrate to potential employees you are up to date and certified to operate in a catering establishment, giving you a competitive advantage.
Recognition
What this all means is there are now multiple ways in which a Mindboost customer can choose to gain recognition for their achievements, depending upon your preference and your audience.
Further information
For further information regarding digital credentials or any courses offered by Mindboost feel free to contact us.