how mindboost all started

Mindboost began back in 2016, when Caleb Foster, saw a huge opportunity in the digital learning space. After gaining more than 20 years of experience in the hospitality and digital learning sectors, Caleb wanted to try and solve the epidemic of uninspiring, ineffective digital learning solutions.
Caleb noticed there was a lack of true understanding of an organisation's culture and inner-working when digital platform providers were presented with a task. The mindboost team get under the cover of an organisation, ensuring there is a seamless connection between brand and platform, while ensuring the content is inspiring, engaging and really makes a difference to an employees journey and development.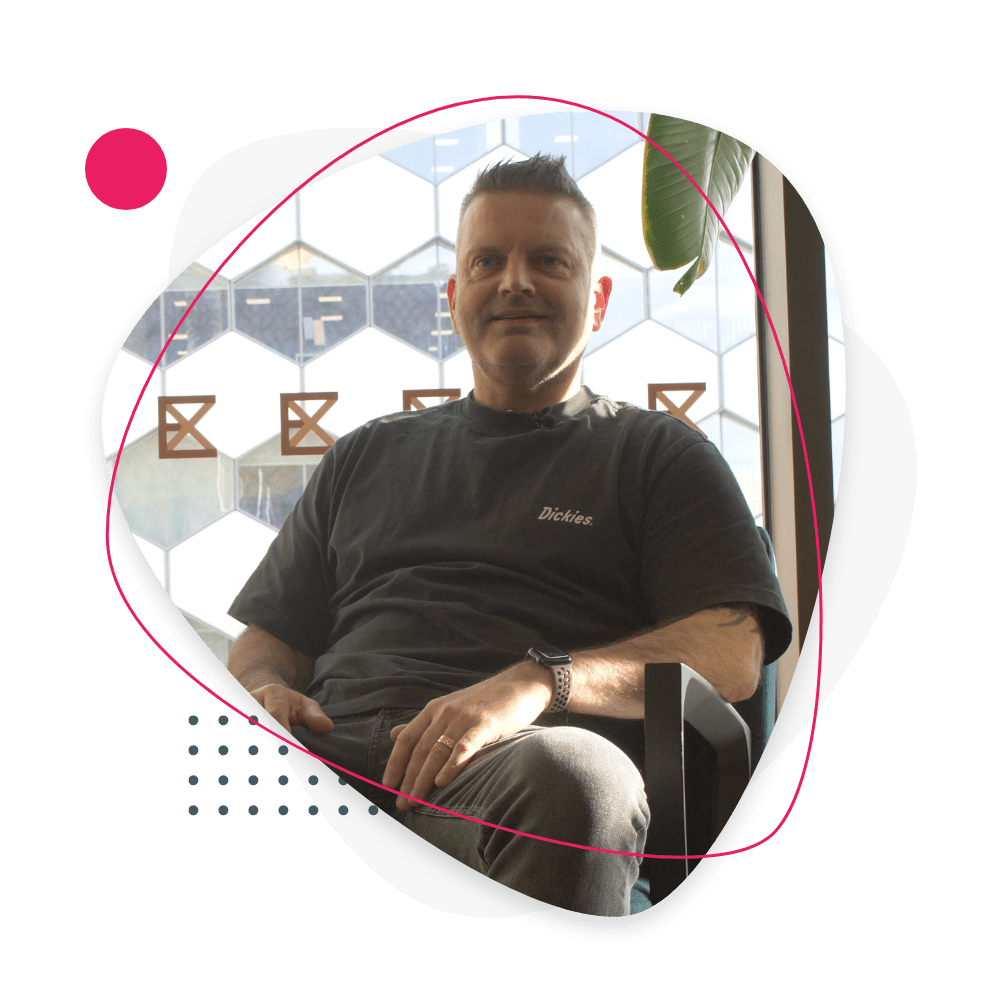 driven to create brillance for clients

"Exciting, innovative and original is how I would describe Mindboost. We've had a lot more ideas and original thoughts from the team than we've experienced from other providers."

Zoe Yard

Learning & Development Manager, BaxterStorey

"Our education platform, 'The Supplement', which Mindboost designed and continues to support us on, is a strategic platform for us in Nestle Health Science. Without the platform and content, we would not be able to effectively educate our clients at the scale and pace that we need."

Paul Chamberlin

Development & Training Director, Nestle Health Science

"

I have worked with Mindboost on a number of occasions and have always come away enlightened

"

Gary Nice

Nice Recruiter

"Very well-managed process and excellent results.

Mindboost are very easy to work with - they project managed from start to finish (and continue to do so). They have created a digital platform for us as well as developing content. Very pleased and would definitely use them again for other projects and recommend to others.

"

Abby Dellow

Senior Commercial Operations Manager

"Professional, knowledgeable and great to work with, we had a g

reat partnership on a very complex and challenging project. A pleasure to work with.

"

Dave Dowling

Senior Learning Experience Designer

"Fantastic, personable, positive, solution-focused service, every single time"

Tom Price

L&D Manager

"Very knowledgeable and skillful in fully understanding learning theory and putting this into practice to fit a diverse audience group incorporating all learning styles.

Seamless as Mindboost have years of experience and practical experience. They approach each project with the insight that enables you to have the confidence in achieving the outcomes set by the stakeholders.

"

Majella Mair

L&D Professional

"A great project delivered. They know their stuff. Mindboost are full of positivity and committed to seeing a successful project to the end.

We worked together on delivering an online induction programme across a large organisation requiring different needs. This project required commitment from the team and tight deadlines were met due to the teamwork and spirit.

"

Aishling Gerrett

HR Director

"Mindboost dealt with our clients in a calm and effective manner and delivered the LMS systems.

I was impressed with the way that Mindboost dealt with our clients in a calm and effective manner and delivered the LMS systems required.

"

Terry Fido

IT Manager

"Professional, knowledgeable and helpful. What more could you ask for"

Su Dutta

IT Director

"Mindboost were great to work with, would highly recommend"

Matt Rand

Behavioural Scientist

"We've learnt so much from working with Mindboost and cannot recommend them highly enough, well worth the investment.

Working with Mindboost to develop our online learning presence has been a wonderful experience and a pleasure. The team are skilled professionals who excel at their craft, and are down to earth, friendly and will go out of their way to accommodate your needs.

"

Hayat El Hamri

Training Manager, Nestle Health Science
what is the mindboost magic?
We're obsessive about creating extraordinary content that allows you to become famous. You don't want a supplier that is a one-hit-wonder, you need learning consultants that care about you, get your aspirations and continue to look after you. Whether it's an onboarding programme, development programme, compliance course, learning management system or a blend of everything, we bring the Mindboost Magic to everything we do.
We believe that innovation comes from working together and finding new ways to drive success and deliver measurable business impact. We get to know you, understand your needs and help your business deliver inspiring and agile solutions that meet your needs now and for the future.