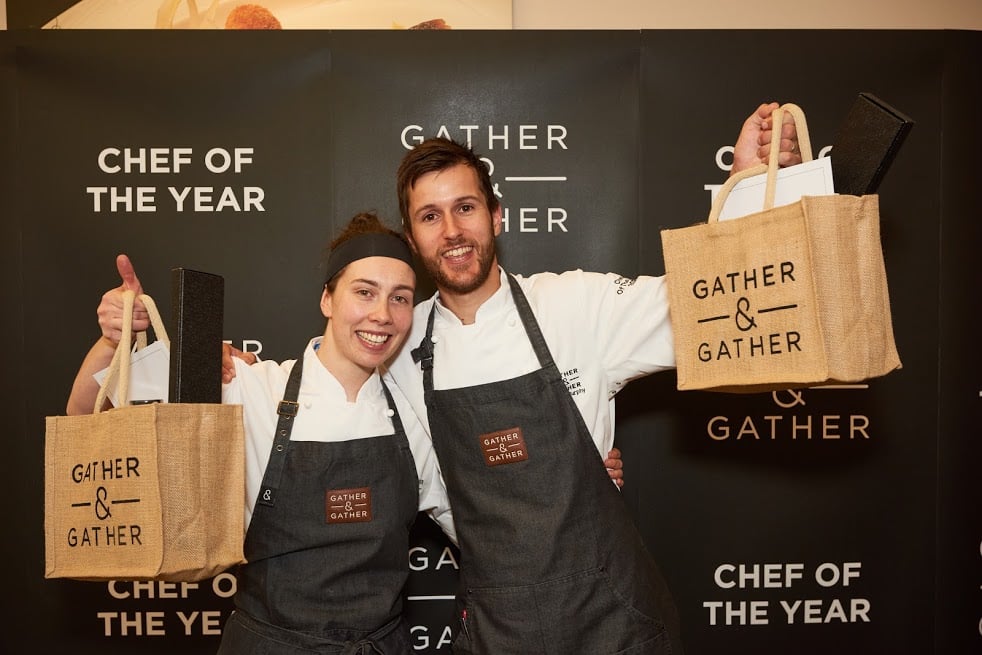 Gather & Gather's employees get inspired with Mindboost's digital learning
Gather & Gather, who are now part of CH&Co are an award-winning catering business. From workplace restaurants to shops and events, they provide catering teams to prepare, cook and serve food across the UK. In order to do that, team members need to be trained in Food Hygiene and Safety. With over 3000 employees, Gather & Gather need training that's easy to manage, inspiring for their team members and available any time and on any device.
the challenge
To prepare, cook and serve food, team members need to be trained in Food Hygiene and Safety. Their training needs to be renewed every 3 years to keep their customers safe and to ensure compliance with regulation. Gather & Gather had been delivering this training in the classroom but with so many employees, it was hard to keep track of who had been trained and who needed to renew their training. They needed a simpler and more agile way of doing things, they needed Mindboost's off the shelf courses!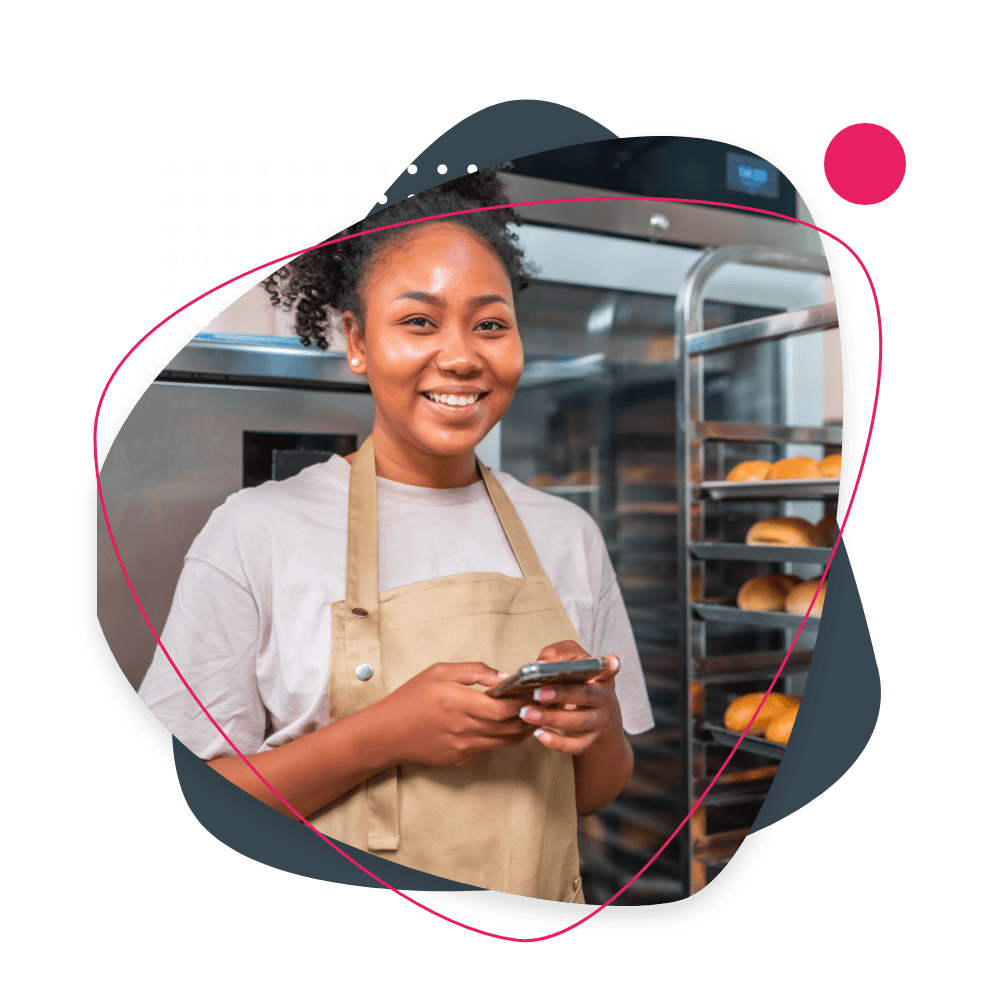 Simplify
Gather & Gather's team members access Mindboost's certified digital learning on the Mindboost platform. The user-friendly platform tells learners when they need to complete and recomplete their off the shelf courses, ensuring they stay compliant. To make things simple for line managers, Mindboost have built the hierarchy of the platform to reflect the hierarchy of Gather & Gather's organisation. Now they can see who has completed their training and who's out of date – all at the click of a button.
No more travelling to classroom training. Now team members can complete high-quality training on any device at the right time for them.
Create
Mindboost continues to support Gather & Gather by creating and providing high-quality compliance elearning that is accessible from any device at any time. With subjects such as HACCP, Allergen Awareness and Work Equipment to name but a few. Gather & Gather continue to benefit from being able to train their team in a flexible and scalable way.
Inspire
Mindboost is deeply connected with the hospitality sector. We provide a range of CPD certified essential courses, including Food Hygiene and Safety. Their learning is commended by City & Guilds, and unlike other training providers, Mindboost provide a 'Lifetime Certification Guarantee' to those using their certified courses. Instead of paying every 3 years, you only pay for the course once, the first time you access it.
After completing each course, team members receive a certificate and digital badge to confirm they understand the subjects and are compliant with regulation. This feature is a massive hit with Gather & Gather's employees, many of them displaying their certificate in the sites they work in.
the results
With the help of the digital learning experts at Mindboost, Gather & Gather have gone from training 3000 employees in the classroom to providing an inspiring digital learning experience for their team members. They love having a digital experience that they can access anytime, anywhere and on any device. Gather & Gather now have a full digital solution that has LMS reporting and inspiring to complete. As a result, their compliance levels have gone up.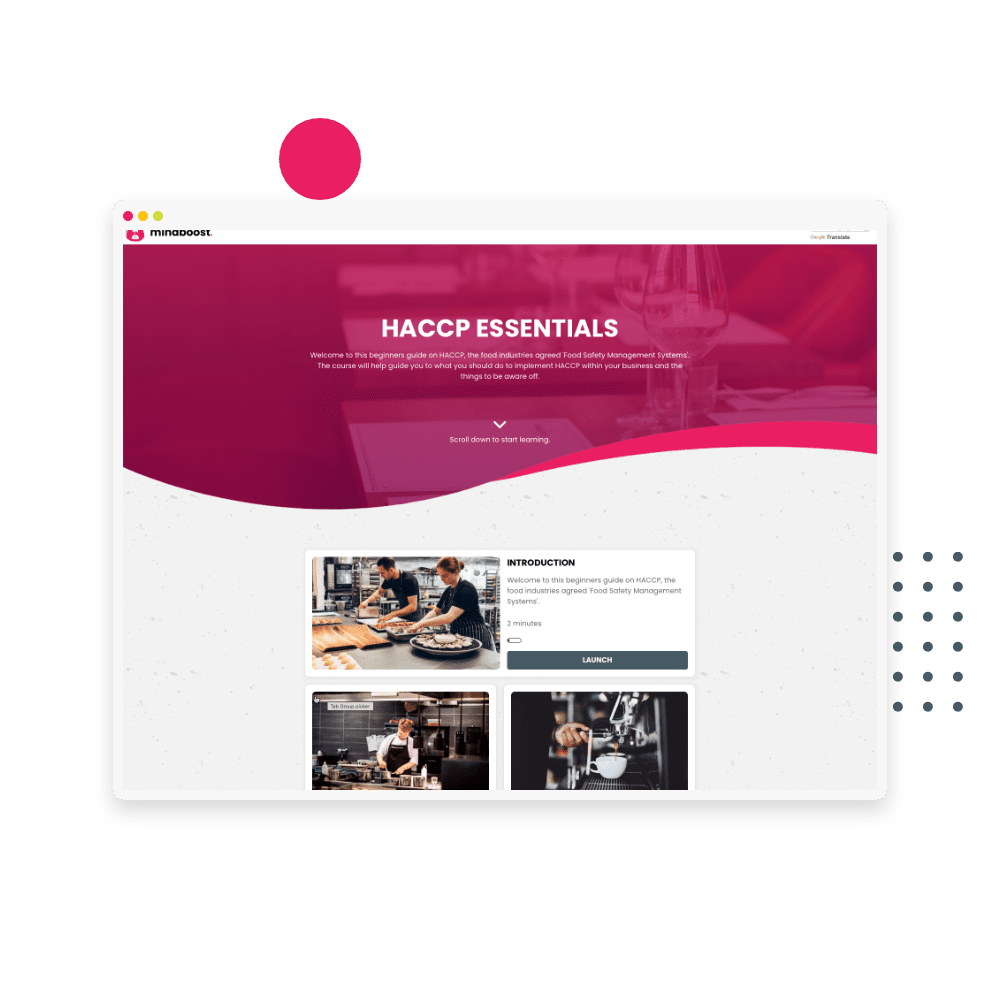 Get in touch to see how we can simplify, create and inspire an adaptable bespoke digital learning within your business.
view more client success stories